A Guide To Shipping From China To Dubai
Over the past five years, China has been one of the largest business partners of the UAE, with bilateral investment and trade growing rapidly. The Arab side fully supports China's "Belt and Road" initiative. With the participation of Chinese capital and enterprises, it has built projects such as the Dubai Commercial Market, the Yiwu Market in the UAE, and the China-Arab Production Capacity Cooperation Demonstration Zone. The UAE is also China's second largest economic partner in the Middle East.
Dubai has increasingly shown potential in becoming the global logistics hub and has made impressive growth in the logistics sector. This has made Dubai a center point for trading and logistics between Europe and Far East countries. Owing to this, shipping from China to Dubai has become one of the most popular services required by several businesses today. However, many of them drop the idea, due to the complexities, costs and compliances involved – a freight forwarder like Honourocean can help.
Costs of Import From China To UK
Shipping from China to Dubai
Ocean freight will be the best deal for you if :
Your suppliers are located near a major Chinese port
Your goods are bigger than 1 CBM
You're not in a hurry to receive them
Air Freight from China to Dubai
Dubai is the biggest airport in the UAE. Most cargo will be shipped to Dubai airport, and we provide very competitive air freight rates from China to Dubai because of our good relationship with the airlines.
Door to Door Shipping from China to UAE
We can ship your goods to any city in the UAE, whether to your home or warehouse, safely and in time. We are experts in door-to-door service when shipping from China to the UAE.
Shipping from China to UAE
When shipping by sea, there are two main transit types: FCL and LCL. FCL is when an entire container is used to ship your products, while LCL is when your products share space with other people's products in the same container – also known as groupage. If you're shipping large volumes and can fill a container, it makes sense to choose FCL 
Generally speaking, FCL is a better option if you're shipping a large volume of goods or items that are sensitive to damage (e.g., electronics). LCL is ideal for small shipments or if you're just getting started with importing from China. It's also worth noting that LCL rates are calculated per cubic meter, so be sure to factor that into your decision.then LCL shipping (also known as groupage) offers a more economical way to ship smaller quantities that make up less than half of the volume of a full container
FCL(full container load), Full Containerload, equates to filling a 20′ or 40′ container full with all the necessary materials. When importing fcl you can save time by sending fcl in large quantities. Price for FCL can vary depending on whether or not container is full. .Regular customers of a shipping company always get a reasonable price, cooperate shipping company :such as COSCO, CMA, ONE, MSK, MSC, etc.
LCL (less than container load) means you cannot fill all containers and are delivered in addition to other containers or pallets. Note: During LCL shipment the goods must occupy a unified destination port and have to be consolidated. This is the reason LCL ship times are longer than FCL.
you may interest: Standard Pallet Sizes & Dimensions
Additional services for shipping from China to Ghana
We will pick up your goods in any city in China.
Honourocean provides free warehousing services for any of your goods
The cargo insurance protects your goods all the way to any city.
We are proud to be one of the leading freight forwarders in the UAE offering specialized logistics services for Amazon's FBA to freight forwarders, brokers, Amazon sellers, and suppliers. UAE bonded warehouse & storage facility with distributions as well as packing services.
as top 5 logistics companies in china to UAE, Our service includes:
1. air cargo rates from china to dubai;
2. china to dubai shipping cost;
3. Ddp shipping from china
4. we can support buying from china to the UAE, then arrange door-to-door UAE delivery for customers.
What goods can be shipped from China to Dubai?
There are a wide variety of goods that can be shipped from China to Dubai.
Many businesses in Dubai rely on imports from China in order to keep their shelves stocked with products.
Some of the most popular items that are imported from China include electronics, clothing, and beauty products.
In addition, there is a growing demand for Chinese-made furniture and home decor items.
As a result, a number of businesses in Dubai have started to specialize in importing these types of goods from China.
By shipping goods from China to Dubai, businesses are able to provide their customers with a wide variety of products at competitive prices.

.
What Are The Options for Shipping Freight From China to Dubai?
When shipping freight from China to Dubai, there are two main options: air freight and sea freight. Air freight is typically faster but more expensive, while sea freight is slower but cheaper. Which option is best for a particular shipment will depend on a number of factors, including time sensitivity, budget, and the type and volume of goods being shipped.
Air Freight from China to Dubai
China is a powerhouse when it comes to air cargo, with many of the world's leading air freight companies based in the country. As a result, it's no surprise that airfreight from China to Dubai is a popular option for businesses looking to get their products to market quickly. There are a number of advantages to using airfreight, including the speed of delivery and the ability to track shipments easily. However, airfreight can also be expensive, so it's important to compare prices from different providers before making a decision. With so many options available, choosing the right airfreight company for your needs is essential to ensure a smooth and successful shipment.
When to Choose Air Freight?
Time Sensitivity: If you need your shipment to arrive quickly, airfreight is generally the best option. Transit times by air are typically much shorter than by sea or land, making it ideal for time-sensitive shipments.

Cost: Airfreight can be more expensive than other shipping methods, but it is often worth the added shipping cost for time-sensitive shipments.
– Weight & Volume: Airfreight is generally best for smaller shipments that are not too heavy. The weight and size restrictions of air cargo can make it impractical for very large or heavy shipments.
– Shipping Route: Airfreight can be used for shipments going to and from any destination in the world. However, it is often most practical for shorter routes, as longer routes can become very expensive.
These are just a few of the factors to consider when choosing between airfreight and other shipping options. By taking the time to assess your needs, you can ensure that you choose the shipping method that is best for your particular shipment.
Sea Freight from China to Dubai
For your cargo delivery, ocean freight is one of the most popular shipping methods for goods coming from China to Dubai. This is because it is relatively affordable and there are many direct routes between the two ports. Typically, sea freight takes anywhere from two to eight weeks, depending on the distance between the two points of origin and destination.
There are two main types of ocean freight services: LCL (less than container load) and FCL (full container load).
LCL shipping is suitable for smaller shipments or those that are not time-sensitive, as the shipment will be consolidated with other cargo before being loaded onto the vessel.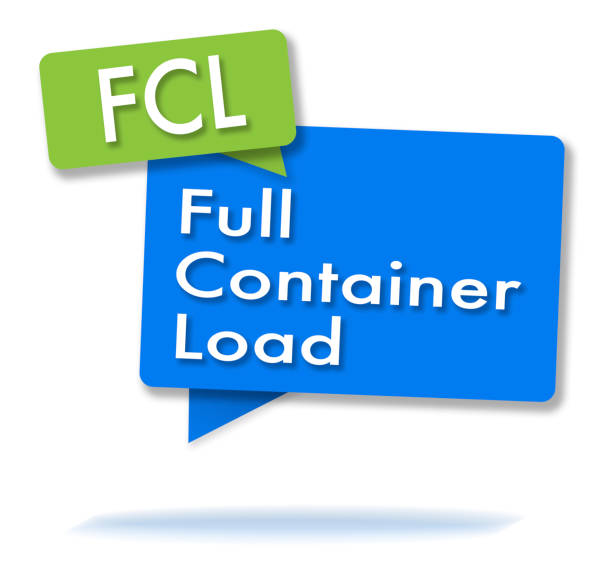 FCL shipping is a good option for larger shipments or those that need to arrive in Dubai on a specific date, as the entire container will be dedicated to your shipment.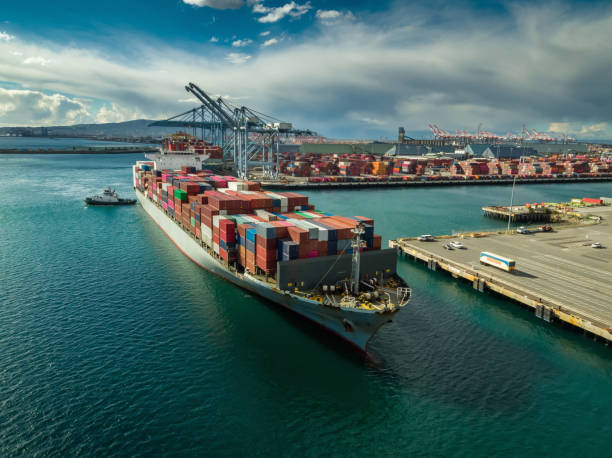 When to Choose ocean freight?
The size of your shipment: Sea freight shipping is ideal for large shipments that won't fit into a standard shipping container. If you're shipping a car or other large item, sea freight is probably your best option.
– The destination: Sea freight tends to be slower than air shipping, so it's not ideal if you need your shipment to arrive quickly. But if time isn't as critical, sea freight can be a great option. It's also a good choice if you're shipping to a remote location that isn't served by an airport.
– The cost: Sea freight is typically much cheaper than air shipping, so it's a good option if you're on a budget. It can help save shipping cost. Just keep in mind that transit times can be longer, so you'll need to plan ahead.
If you're still not sure whether sea freight is the right choice for your shipment, contact a reliable freight forwarder for more information. They can help you compare different shipping options and choose the best one for your needs.
How Much is the Shipping Cost From China to Dubai?
Shipping costs from China to Dubai vary depending on the mode of transport chosen and the weight and size of the shipment. Air cargo rates from china to Dubai is generally the most expensive, but air cargo is also the quickest. Sea freight is typically less expensive, but it takes longer for the shipment to arrive. Air freight rates from China to the UAE Air freight cost every mounts change, so we can not write any fixed price here.
For smaller shipments, courier services may be a more cost-effective option. The exact shipping cost will also depend on whether the shipment is being sent on a door-to-door or port-to-port basis.
Door-to-door shipping service includes pick-up from the sender's location, delivery to the receiver's door, and any applicable customs clearance fees. Port-to-port service only includes transport from the port of origin to the port of destination; all other fees must be borne by the sender or receiver.
Shipping costs from China to Dubai can range from a few hundred dollars to several thousand, depending on these various factors.
How long does it take for goods to arrive in Dubai?
It takes an average of 3-5 days for goods to arrive in Dubai, although it can take longer depending on the item.
The time it takes for an item to be shipped to Dubai depends on a number of factors, including its point of origin, the shipping method used, and whether or not it has to go through customs.
In general, items that are shipped from nearby countries will arrive more quickly than those that are shipped from further away.
Additionally, items that are shipped via express shipping methods will arrive more quickly than those that are shipped via standard shipping methods.
Finally, items that do not require customs clearance will arrive more quickly than those that do.
As a result, the time it takes for goods to arrive in Dubai can vary depending on the item being shipped.
Customs Clearance in China and Dubai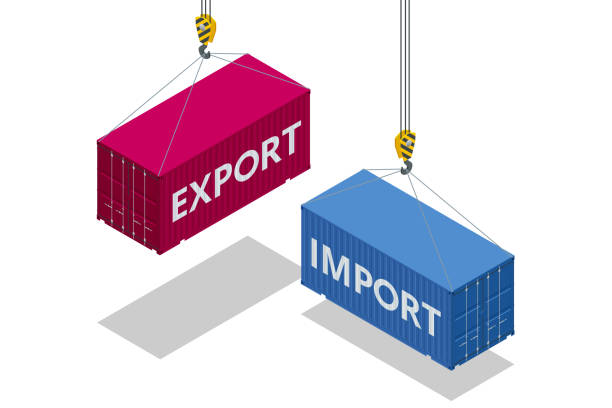 Customs clearance is the final step in the entire shipping process. Once your shipment arrives at the port of destination, it will be subjected to customs inspection. This is done to ensure that all applicable duties and taxes are paid, and that any restricted or prohibited items are not included in the shipment.
In China, all imported goods must go through customs clearance before they can be distributed to retailers or consumers.
In Dubai, customs clearance is similar to other countries in the Middle East. All shipments must be declared and inspected by customs officials before they can be released for delivery.
By familiarizing yourself with the customs clearance requirements in China and Dubai, you can ensure that your shipments arrive safely and on time.
By working with an experienced shipping company, you can ensure that your shipment clears customs quickly and without any problems. Your shipping company will be able to help you with all the necessary paperwork and will work with the local authorities to get your shipment released as quickly as possible. With their help, you can focus on your business while they take care of clearing your shipment through customs.
Honourocean can help you, pls contact us anytime.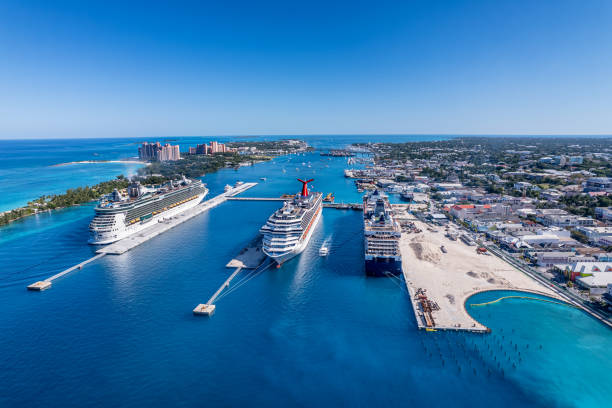 There are many ports in both countries, and each has its own advantages and disadvantages. So we'll compare some of the most popular options for shipping ocean cargo from China to Dubai.
Cargo Ports of Origin in China
The first port on our list is the Port of Shanghai. Shanghai is one of the busiest ports in the world, and it's well-connected to both China and the Middle East. However, it can be difficult to get permits and paperwork in order, and the port is often congested.
If you're looking for an easier option, try the Port of Ningbo. It's not as busy as Shanghai, so you may be able to get your paperwork in order more quickly. However, it's not as well-connected to Dubai, so your shipping cost may be higher.
Finally, consider the Port of Shenzhen. It's a newer port, so it doesn't have the same infrastructure as some of the other options on this list. However, it's close to Hong Kong, which can be a major advantage if you're shipping time-sensitive cargo. Shenzhen is also typically less expensive than other ports in China.
No matter which port you choose, shipping ocean cargo from China to destination port can be a complex process. Make sure you do your research and talk to a professional shipping agent before making your final decision.
Cargo Ports of Arrival in Dubai
In Dubai, there are three major ports that handle the majority of the city's trade.
The first is the Port of Jebel Ali, which is located south of the city center and is the largest man-made port in the world.
The second is the Port of Fujairah, which is located on the east coast of the United Arab Emirates and is one of the busiest crude oil shipping terminals in the world.
The third is the Port of Sharjah, which is located just north of Dubai and handles a variety of Cargo including general Cargo, containers, and break bulk Cargo.
All three ports are essential to the city's economy and play a vital role in its trade.
Airports of Origin in China
According to recent statistics, the busiest cargo airports of origin in China are Beijing Capital International Airport, Guangzhou Baiyun International Airport, and Shanghai Pudong International Airport. These airports handled a total of 3.4 million tons of cargo in 2017, making them the top three airports for air cargo in China.
Shanghai Pudong International Airport is one of the busiest, handling over four million tons of cargo each year.
Beijing Capital International Airport and Guangzhou Baiyun International Airport are also major hubs for cargo transport, handling over two and a half million tons and one million tons of cargo respectively.
Airports of Arrival in Dubai
There are a number of cargo airports that handle flights from Chinese cities. The two busiest cargo airports in Dubai are Dubai International Airport and Al Maktoum International Airport.
Combined, they handle more than three million tons of cargo every year. The majority of this cargo consists of consumer goods and electronics, but there is also a significant amount of fresh produce and other perishable items.
In addition to handling a large volume of cargo, these airports are also responsible for clearing customs and ensuring that all shipments meet the requirements of the United Arab Emirates. As a result, they play an essential role in keeping Dubai supplied with the goods it needs to support its growing population.
Why Ship From China to Dubai With Honourocean? - A best freight forwarder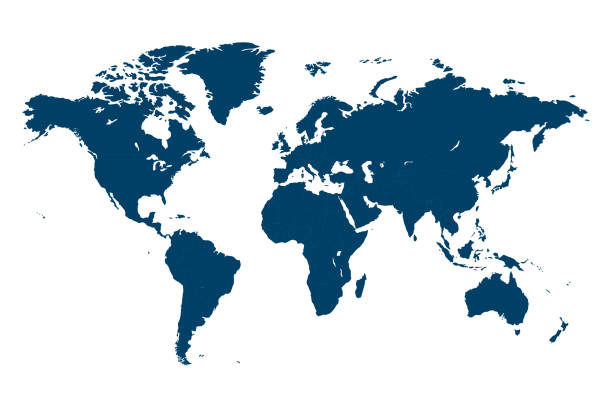 When it comes to shipping goods from China to Dubai, there are a lot of options to choose from. So why choose us?
First of all, we are Shenzhen Honour Ocean Shipping, a professional and best freight forwarder since 2009,with more than 12 years experience, we offer a shipping service that is second to none. Our main services including sea shipping,air shipping,express delivery,Railway,Truck,Container/Vessel (FCL/LCL) DDP FBA shipping services,etc
Secondly, we offer shipping air freight services at the most competitive rates. We also have a team of experts who can help you choose the best shipping option for your needs.
Lastly, we have a wide network of shipping container providers, so you can be sure that your goods will arrive on time and in good condition.
We can also supply quality inspection,repacking ,labeling service,etc
Choose us for all your shipping needs from China to Dubai and you won't be disappointed!