Freight Shipping to Colombia from China| Air & Sea freight| 2023
SEA FREIGHT & AIR CARGO SHIPPING FROM CHINA TO COLOMBIA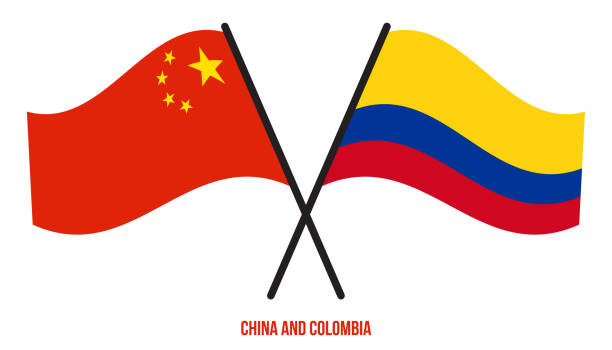 China is Colombia's second largest trading partner, and Colombia is China's sixth largest trading partner in Latin America.
Colombia's imports from China are mainly chemicals, machinery and transportation equipment, accounting for 29.1% of the total imports. Laptops are one of Colombia's main imports from China. During the "Duty Free Day" event held in Colombia last year, laptops were one of the most popular products. Therefore, many Colombian merchants purchased a large amount of goods from China to prepare for this year's "Duty Free Day".
In light of this tremendous potential for bilateral trade, increasing demand for freight shipping from China to Colombia has been seen both in air and sea shipping. Our China transportation division offers comprehensive logistics services, with a variety of schedules and shipping routes, to easily transport your cargo from China to Colombia by air freight or sea container.
Our Freight Shipping Services From China To Colombia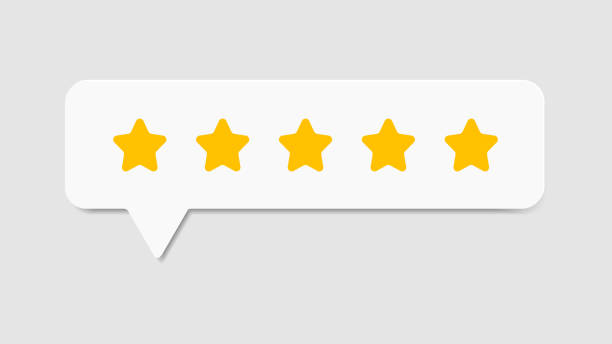 We are Shenzhen Honour Ocean Shipping, a professional and best freight forwarder since 2009,with more than 12 years of experience, we offer a shipping service that is second to none. Our main services include sea shipping, air shipping, express delivery, Railway, Truck,Container/Vessel (FCL/LCL) DDP FBA shipping services, etc
We offer shipping air freight services at the most competitive freight shipping rates. We also have a team of experts who can help you choose the best shipping option for your needs.
We have a wide network of shipping container providers, so you can be sure that your goods will arrive on time and in good condition.
We can also supply quality inspection,repacking,labeling service, etc
Cargo Shipping to colombia
Courier service to colombia
Cheapest shipping from china
When shipping by sea, there are two main transit types: FCL and LCL. FCL is when an entire container is used to ship your products, while LCL is when your products share space with other people's products in the same container – also known as groupage. If you're shipping large volumes and can fill a container, it makes sense to choose FCL 
Generally speaking, FCL is a better option if you're shipping a large volume of goods or items that are sensitive to damage (e.g., electronics). LCL is ideal for small shipments or if you're just getting started with importing from China. It's also worth noting that LCL rates are calculated per cubic meter, so be sure to factor that into your decision.then LCL shipping (also known as groupage) offers a more economical way to ship smaller quantities that make up less than half of the volume of a full container
Regular customers of a shipping company always get a reasonable price, cooperate shipping company :such as COSCO, CMA, ONE, MSK, MSC, etc.
Honourocean provides LCL shipping service from any port in China to BARRANQUILLA,BUENAVENTUR,CARTAGENA,BOGOTA and so on.
Additional services for shipping from China
We will pick up your goods in any city in China.
Honourocean provides free warehousing services for any of your goods
The cargo insurance protects your goods all the way to any city worldwide.
We will handle all paperwork and other details for you.
Sea Freight & Container Shipping From China To Colombia
When it comes to sea freight services, there are two main types of services available: container shipping and general cargo shipping. Containerized freight is ideal for large shipments of goods, such as machinery or electronics, while general cargo requires less space and can be used for smaller items, such as clothing or small parts.
Our service can help get your products from all major ports in China to any port of entry in Colombia, including Barranquilla, Cartagena de Indias and Santa Marta.
With a door-to-door service, you can have your goods picked up from the factory or warehouse in China and delivered to any address in Colombia without having to worry about customs clearances.
The transit time to ship a container from China to Colombia is estimated between 20 to 30 days from port to port.
The estimated time that it takes goods to ship between China and Columbia is around 20 to 30 days. This will vary according to routes, time of year and schedules.
Types of Containers for shipping from China to Colombia
There are three main types of container when shipping by ocean from China to Columbia:
20gp (20-foot general purpose) containers are often the most cost-effective solution for smaller shipments, as they have a 20 foot length and 8 foot width. This makes them suitable for items that need up to 2 meters of head room.
However, if you're looking for more space or are planning on exporting bulkier items such as furniture then 40gp (40- foot general purpose) containers might be the right choice. They have an extra 20 feet in length as compared to 20gps, making them suitable for large items and increased quantity shipments.
For extra high loads, you could also opt for 40hc (40-foot high cube) containers. These are 20 feet long and 9 feet wide with an extra foot of headroom compared to standard 40gps.
General purpose containers usually refer to Dry Containers, also known as DC.
Occasionally fluid goods can be transported by DC as long as they are packed appropriately.
For irregular cargo that won't fit into regular containers there are some special options available such as Open Top Containers, Reefer Containers, Flat-Rack Containers, Tank Containers, and so on.
No matter which type of container is chosen, all will be loaded onto secure transportation – ensuring your goods get safely from China to Colombia without any issues.
We'll be happy to consult with you on the container that best suits your needs. We offer various container shipping services.
FCL shipping and LCL shipping
Two of the most commonly used methods of shipping are FCL and LCL.
FCL stands for "Full Container Load," and involves a shipment being loaded into an entire container, usually 20 or 40 feet in size. This method offers greater security since the container is sealed, and requires minimal handling as only one set of transport documents must be processed per shipment.
LCL, by contrast, stands for "Less Than Container Load" and involves multiple shipments being loaded into a single container. This can be a cost-effective solution if customers do not require their own dedicated container, but it does involve extra handling at the cargo terminal and thus comes with increased risk of damage or loss.
Columbian Ports Receiving Sea freight from China
Trade between China and Colombia is growing rapidly, with two main ports in the country receiving sea freight from China.
The port of Buenaventura is located on the Pacific coast, while Cartagena's ports are situated on the Caribbean. Both have experienced a boon in shipping activity as trade between the two countries continues to increase.
Chinese Ports that can export to Columbia from China:
Chinese ports have become an essential part of international trade with Colombia. Here are some of the major ports below:
Shanghai Port
This port is located in Shanghai Municipality on the East Coast near the tip of the Yangtze River delta
The connection from Shanghai to Columbia will provide a fast route for international passenger and cargo vessels coming from China towards Columbia's main commercial hub of Cartagena de Indias. This connection could provide a great advantage by allowing large vessels direct access both ways between the two countries, reducing costs associated with indirect routes that often require stopping in multiple locations before arriving at a destination.
Ningbo Port
Located on China's east coast, Ningbo is the most important port in Zhejiang province. The city boasts a deep water harbour with year-round accessibility and gateways to countless global ports.
Shenzhen Port
Located on the Pearl River delta, the port city of Shenzhen is a bustling hub with a strategic location.
Specifically, the port manages direct shipping services to and from Columbia – a connection that is integral for South American businesses that need to transport goods into China and Asia-Pacific markets.
Hong Kong Port
From its strategic geographic location near the South China Sea, to its deep water harbor and excellent infrastructure, it has become a hub for shipping goods all around the world.
The opportunities are clear: it is expected that Columbia's economy could experience a significant boost thanks to this partnership between Hong Kong and Columbia's largest port city Cartagena.
Guangzhou Port
Connecting southern China to the far-reaching ports of South America, Guangzhou Port is a key logistics hub.
Starting in the city of Guangzhou, an inland port that offers access to key locations in China's southern region, vessels can travel through the Pacific Ocean and then towards the Caribbean Sea. This route takes them to the Columbia Port, which has become famous for its connection to commercial cargo.
Air Freight From China To Colombia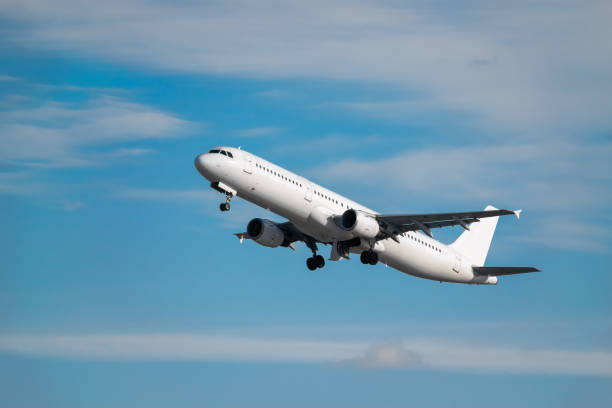 Shipping air freight from China to Colombia can be an excellent option for businesses that need quick transport of their goods.
Air freight shipping is typically much faster than ground or ocean transport, making it a great solution for urgent business needs.
Air freight companies also typically have well-established connections around the world, meaning that air shipments are generally easier to track and monitor. This can provide peace of mind to those who are sending valuable items halfway across the globe.
The flight between Beijing and Colombia normally takes between three and seven days depending on the number of passengers at certain times of the day.
Our logistics team will work to find the best combination of time and speed when you choose to ship with us by air. According to the service you require, we can take care of your goods from the factory to your business or other address.
We offer airport-to-airport, door-to-door, airport-to-door and door-to-airport services.
Air Cargo Charter to Colombia from China
Air Cargo Charter from China to Colombia is the perfect solution for businesses and organizations looking to swiftly transport cargo across continents. By providing access to a wide array of aircrafts, colombia air cargo charter offers reliable and fast services.
Crucially, clients can choose an aircraft that suits their specific needs, instead of having to use predetermined ones offered by traditional freight companies. In addition, it ensures that every shipment is safe and secure as ground staff check and secure the material prior to launching.
Furthermore, it provides up-to-date tracking technologies that enable companies to monitor shipments with real time data giving them peace-of-mind in knowing exactly where their goods are at any given moment.
Essentially it offers convenience, reliability, safety and control – all key features for businesses when it comes to transportation of goods from China to Colombia. With colombia air cargo charter your delivery will be swift and secure arriving at its destination on time without issues.
Airports in Colombia for receiving Air freight from China
Airports in Bogota, Barranquilla, and Cartagena are among the best sites for receiving air freight from China due to their comprehensive shipping services. Airports in Colombia are well equipped to accommodate both domestic and international air freight shipments from China and provide businesses with peace of mind when it comes to shipping cargo overseas.
Other airports in cities such as Cali, and Armenia also offer international freight services, ensuring that Colombian companies have access to reliable shipping providers who guarantee successful delivery of cargo.
What are the Advantages of air freight from China to Colombia?
Air freight between China and Colombia offers several advantages over other forms of transportation.
First and foremost, it is incredibly fast, with the vast majority of shipments reaching their destination in no more than two weeks. This makes air freight ideal for last-minute deliveries with quick turnaround times.
Additionally, air freight is highly reliable; companies can expect their packages to remain safe and secure during transit as long as they are properly packed. The cost of air freight is also relatively low when compared to shipping over land or sea; it's essentially an investment worth making for businesses that require rapid deliveries.
Finally, unlike other forms of shipping, airfreight helps to reduce the risk of cargo damage due to vibration or bad weather conditions such as snow and rain.
As a result, airfreight from China to Colombia has become an increasingly popular option among companies seeking reliable, cost-effective transportation services.
How much are the shipping costs from China to Colombia?
The cost of shipping goods from China to Colombia can vary greatly depending on the size and weight of the package, as well as on its destination.
Small packages weighing up to 2 kilograms typically cost around $20 for standard post services, while a package that weighs 10 kilograms may require an express courier service and cost from $180 to $200.
A 20-kilogram shipment by air may cost between $400 and $600. It is also important to factor in additional costs such as VAT, customs duties, insurance, etc., which are different for every package.
Since prices can change quickly according to current market conditions and special offers, so the best way to know more about freight shipping rates to ask your freight forwarder – Honourocean offers free quotes.
Customs procedure in Ghana
Identifying your customs duties can be useful for saving time and resources. Taking the right preparation time is crucial when planning for taxes and other documents. This chapter looks at custom requirements at entry points.
What is the cost of shipping from China to Ghana?
Shipping cost depends on the distance between two ports and the number of goods to be shipped. Moreover, terminal fees and fueling also impact the shipping cost from China to Ghana. For express shipping from China to Ghana, courier services charge $15-$35 per kg. Sea freight is the cheapest method of shipping.
Warehousing and Storing your Freight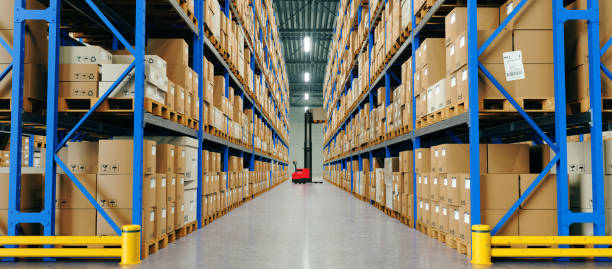 Warehousing and freight storage can be a major challenge when managing freight.
This is where we can help you by taking care of the freight storage and management needs for your business. With our expertise in freight transportation, we are able to provide complete services for warehousing and storing your freight.
We have warehouses in major cities in China to store freight at various locations, so that freight can reach customers faster and more efficiently.
Moving items from China to Colombia is no easy feat. Anyone wishing to ship goods should become familiar with the customs clearance process.
Once shipping arrangements are made, any necessary paperwork should be filled out in full and submitted to the relevant Chinese and Colombian authorities for approval.
After these documents have been accepted and reviewed, depending on the products being shipped, any duties or import taxes due should be calculated and paid prior to export from China.
Additionally, inspected goods may also require an export permit from China before they can leave the country. All goods arriving in Colombia must then go through customs inspection on arrival before delivery can take place, with taxes once again needing to be applied and paid before release. ​​​​​​​
What items cannot be sent to Colombia?
Colombia has a number of restrictions on items that can be sent in the mail. For starters, contraband of any kind including
– Drugs, explosives, weapons and related parts
– Ammunition, radioactive material, and human remains is strictly prohibited under Colombian law.
In addition to these requirements, there are numerous other items that cannot be sent to Colombia. These include
Food that does not comply with regulations issued by banks or financial entities

Any item that needs refrigeration or special care

Plants, animals and their products

Raw materials and other agriculture-related products

Pornography or obscene materials

Living organisms such as insects

Perishable food items

Liquid chemicals of any kind

Laser drills and cutting equipment

Liquids in glass containers or fragile packaging

Compressed gasses and solids that may cause injury or explosion if mishandled

A wide range of dangerous substances such as gasoline or pesticides
All in all, staying aware of what cannot be sent will help ensure your objects arrive safe and sound at their destination.
Regulations of Colombian Customs
Colombia is an important maritime nation, and its shipping process is regulated by Colombian Customs.
Firstly, all paperwork must be completed adequately and accurately, including any documents such as invoices or certificates of origin.
Additionally, certain types of products may require special permits or documentation from government authorities.
Finally, shipments should always go through approved ports – even if a foreign vessel is used for transport.
By following these regulations carefully and completing any necessary paperwork correctly, shippers can ensure that their cargo will successfully pass through Colombian Customs and arrive at its destination safely and on time.
What documents do you need?
For imports, Colombia requires an invoice which contains details about the shipped item such as description, purchase price and value, origin country, and shipping cost.
This should also include a packing list listing all items included in the shipment as well as any applicable tariffs.
You also need a bill of lading (BOL) which is the document used by the carrier to confirm their receipt of goods.
Additionally, all paperwork related to international transport must be stamped by Colombian customs before they are considered valid.