Shipping from China to Sweden | Air, Sea and Rail freight | Costs and Times | Ports and Airports | 2023
In July 2022, the bilateral import and export volume between China and Sweden was 1902.9748 million US dollars, an increase of 82.7438 million US dollars compared with the same period in 2021, of which: the total value of China's exports to Sweden was 1200.0849 million US dollars.
What Are The Options for Shipping Freight From China to Sweden?
There are three main ways for shipping from China to Sweden: Air freight by plane, sea freight by ship or rail freight by train. We'll outline each process for you below.
Sea Freight From China to Sweden
Air Freight From China to Swede
Rail Freight From China to Sweden
courier service to sweden
Sea Freight From China to Sweden
There are two main types of ocean freight: LCL and FCL.while LCL is when your products share space with other people's products in the same container – also known as groupage. If you're shipping large volumes and can fill a container, it makes sense to choose FCL 

Generally speaking, FCL is a better option if you're shipping a large volume of goods or items that are sensitive to damage (e.g., electronics). LCL is ideal for small shipments or if you're just getting started with importing from China. It's also worth noting that LCL rates are calculated per cubic meter, so be sure to factor that into your decision.then LCL shipping (also known as groupage) offers a more economical way to ship smaller quantities that make up less than half of the volume of a full container
When you're choosing between LCL and FCL, some other points to consider are:
First, remember that with LCL shipping, your goods will be loaded into a container with the goods of other people shipping to the same destination. This means that your goods may be handled more during loading and unloading, which could increase the risk of damage. With FCL shipping, your goods will have their own container, so they will be handled less and there is less risk of damage.
Second, LCL shipping is often slower than FCL shipping because your goods have to be consolidated with other shipments before they can be loaded onto a vessel. If speed is important to you, then FCL shipping may be the better option.
Finally, keep in mind that LCL shipping is usually more expensive than FCL shipping on a per-unit basis. However, if you have a small shipment, the increased cost may be worth it to you for the convenience of not having to fill an entire container.
When you're choosing between LCL and FCL shipping, take all of these factors into consideration to make the best decision for your shipment.
Fcl, or full container load, is best suited for larger shipments. The customer leases an entire container, and the goods are loaded directly onto the vessel. This option generally results in a faster delivery time, but it may be more expensive.
cooperate shipping company :such as COSCO, CMA, ONE, MSK, MSC, etc.
Lcl, or less than a container load, is best suited for smaller shipments. The goods are consolidated with other shipments bound for the same destination, and they are loaded into a shared container. This can be a more cost-effective option, but it may take longer for the shipment to arrive.
Additional services for shipping from China
We will pick up your goods in any city in China.
Honourocean provides free warehousing services for any of your goods
The cargo insurance protects your goods all the way to anywhere.
We will handle all paperwork and other details for you.
Your Best Shipping Agent China to sweden
as top 5 logistics companies from china to Sweden, Our services including:
1. air cargo china;
2. shipping rates to Sweden;
3. door to door sea/railway/truck shipping from china to Sweden
Air Freight From China to Sweden
Air freight is a quick and efficient way to transport goods from one country to another. For businesses in Sweden that need to import goods from China, air freight is an ideal solution. And with the help of a reliable air freight company, businesses can trust that their goods will arrive safely and on time.
Sea Freight From China to Sweden
Regular customers of a shipping company always get a reasonable price, cooperate shipping company :
Rail Freight From China to Sweden
Since 2013, a new rail link has connected China and Sweden, allowing freight to travel between the two countries in just over two weeks. The route passes through eight countries and covers a distance of nearly 12,000 km. It is now the longest rail freight route in the world.
The service has been a boon for Swedish businesses, which can now receive goods from China far more quickly and cheaply than before.
In addition, the environmentally-friendly nature of rail transport has made the service popular with companies that are looking to reduce their carbon footprint.
With the demand for rail freight growing, it is likely that other long-distance routes will be established in the coming years.
Express Shipping Freight From China to Sweden
This is the fastest option to ship goods to Sweden. With Express shipping, your merchandise can reach its destination in 2-3 business days, or 3-6 calendar days. Express freight duration almost same at every country in the Europe. With Express shipping courier services see your packages from door-to-door – that is, from your supplier factory to the items' end destination.
A variety of well-known carriers offer these services, such as UPS, TNT, FedEx, and EMS. They all have good reputations for reliability, so you can rest easy knowing your items are quickly making their way to their destination. These carriers use a variety of methods (airfreight, sea freight, and train railway freight) to provide a hands-off, worry-free service. They can pick up your inventory at your door (or factory) and see it to a designated address, whether that be the warehouse in Italy or directly to your Swedish customers.
Door-to-door express shipping handles items of all sizes and weights. Light items are generally air-freighted for speed and heavy items are sea-freighted, which involves a longer ship time. But since they come directly to your door, they are the most convenient option.
How Much is the Shipping Cost From China to Sweden?
The cost of shipping from China to Sweden depends on a few factors. A freight forwarder will consider the following factors to quote you.
Nature of the cargo

Shipping method selected (FCL, LCL, Air)

Weight of the cargo

Dimensions of the cargo

Distance between supplier/origin and recipient/destination

Type of service (such as Port-to-Port, Door-to-Door and Cargo Insurance)

The time of year
For small shipments, sea freight is usually the most economical option, while larger shipments may be more cost-effective to ship by air. The average shipping price of sea freight shipping is around $120 per cubic meter, which offers a considerable savings over air freight shipping.
In addition to the actual shipping costs, you will also need to pay import tax when your shipment arrives in Sweden. The amount of import tax will vary depending on the value of your shipment.
International shipping can be a complex process, so the best way to find out how much it will cost to ship something to Sweden shipping from China is to contact a experienced freight forwarder or logistics company and get a quote. They will be able to tell you how much it will cost to ship by air, ocean, railway, or express, and they can also help you choose the best option for your needs.
Honourocean welcome you to inquire, honourocean will give you the most affordable price and give you the best service.
How long does shipping from China to Sweden take?
There is no one-size-fits-all answer to this question, as the shipping time from China to Sweden will vary depending on the route, carrier, and method of transport used.
How Long Does It Take to Ship Cargo by Air From China to Sweden?
The time it takes to ship cargo by air from China to Sweden depends on a number of factors, including the size and type of shipment, the route taken, and the time of year.
Freight forwarders typically estimate that it will take between three and five days for a shipment to arrive from China. However, delays can occur at any stage of the journey, so it is always advisable to allow extra time for unexpected delays.
How Long Does It Take to Ship Goods and Cargo by Sea From China to Sweden?
Around 5-7 weeks.
Shipping between China and Sweden normally takes around 5-7 weeks. Popular routes include Ningbo to Gothenburg, Shanghai to Gothenburg and Ningbo to Helsingborg. However, it's also dependent on the specific ports of call which could add or remove a few days from the shipping time.
Sweden cargo only operators can generally get goods to their destination within two weeks. The most common type of vessel used for shipping cargo is the container ship, which can carry large amounts of cargo in a single journey. The fastest but most expensive option is to use a break bulk carrier, which can carry smaller amounts of cargo but can make the journey in a shorter period of time.
How Long Does It Take to Ship Cargo by Train From China to Sweden?
Rali freight from China to Sweden can take anywhere from two weeks to a month. This is due to the container space on the train being limited, and thus it can only accommodate a certain number of containers per trip.
Furthermore, the time of year also plays a role in how long it takes to ship goods by train from China to Sweden, as winter weather can often delay or even prevent trains from running on schedule.
Customs Clearance in China and Sweden
Customs clearance is the process of getting approval from customs to import goods into a country. This typically involves completing paperwork and paying customs duty, VAT, and other taxes. Depending on the value and type of goods being imported, customs clearance can be a simple or complex process.
One of the most important aspects of customs clearance is determining the correct classification for your goods. This is because customs duties and taxes are often based on the classification of the goods being imported. Incorrectly classified goods can lead to delays and additional costs.
Import customs clearance in Sweden is handled by the Swedish Customs Service, which is part of the Swedish government.
The first step in customs clearance is to submit an import declaration, which must be done electronically. This declaration must include information about the importer, the good being imported, and its value. Once the import declaration has been approved, the goods can be cleared for entry into Sweden.
Important documents when Importing From China
In China, all shipments must be accompanied by a range of documentation, as follows:
1.A Commercial Invoice
2.Packing List
3.Certificate of Origin
4.Letter of Credit or other payment terms (depends on the contract between the parties involved)
5.Bill of Lading (Honourocean will provide this for you)
Please make sure you have consulted with your freight forwarder before shipping so you know exactly what you need to provide.
Should You Choose Ocean Freight, Air Freight or Rali Freight?
Ocean freight is the process of shipping goods via cargo vessels. Ocean freight is typically the cheapest shipping method since it involves large cargo vessels that can carry a lot of bulk cargo at once. Ocean shipping services are typically used to ship bulkier items, such as furniture or appliances, that would be too expensive to ship via airfreight.
One downside of ocean freight is that it can take longer for goods to arrive at their destination, since cargo vessels travel more slowly than airplanes. However, if you're not in a hurry to receive your shipment, ocean freight is a cheap shipping method.
CONSIDERATIONS FOR LCL FREIGHT SHIPPING
There are a few things to keep in mind when considering LCL shipping.
First, your product will need to be properly packaged so that it doesn't get damaged in transit.
Second, you'll need to make sure that your product can be safely stored in a container with other products.
Finally, you'll need to factor in the cost of shipping when comparing LCL shipping to other shipping options.
But if you keep these things in mind, LCL shipping can be a great option for your business.
CONSIDERATIONS FOR FCL FREIGHT SHIPPING
When shipping FCL freight, there are a few things to consider in order to ensure an efficient and cost-effective shipping solution.
One is the type of shipping container that will be used. There are a variety of shipping containers available on the market, so it's important to select one that is well-suited to the type and volume of freight being shipped.
Another consideration is the shipping route. It's important to map out the most efficient shipping route in order to avoid delays and unnecessary costs.
Finally, it's also important to consider insurance and liability coverage in case of any damages or accidents during shipping.
By taking these considerations into account, you can ensure a smooth and successful FCL freight shipping experience.
Air freight is the process of shipping goods by plane. Airfreight is generally the fastest option for shipping, but it is also the most expensive. Airfreight is a good option for high-value or time-sensitive shipments. If you are shipping perishable goods, air freight may be your only option. Airfreight generally has a transit time of 1-3 days.
Rail freight is the process of shipping goods by train. Rail freight is generally less expensive than air freight, but it is also slower. Rail freight is a good option for large or heavy shipments that do not need to arrive quickly. Rail freight generally has a transit time of 3-7 days.
When choosing a shipping method, you should consider the value of your shipment, the size of your shipment, and the transit time you need. Air freight is the fastest option, but it is also the most expensive. Rail freight is slower but less expensive. Ocean freight is the slowest but least expensive option.
As the world economy has become increasingly globalized, the flow of goods and services between different countries has increased exponentially. In particular, the trade of goods between China and Sweden has grown significantly in recent years. A large part of this trade is facilitated by cargo ports, which serve as the point of origin for many shipments.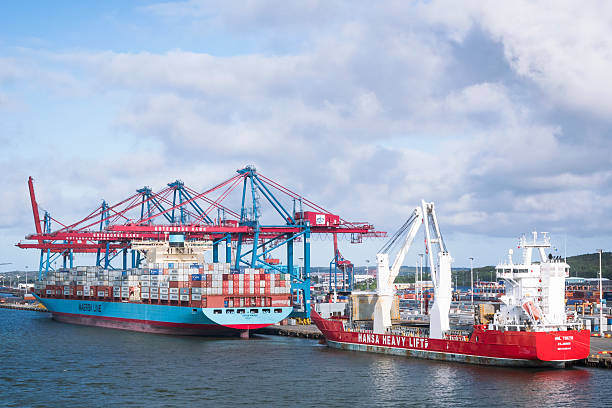 Cargo Ports of Origin in China
There are a number of different cargo ports located in China that ships goods bound for Sweden. and the most popular ports of origin for shipping solutions between the two countries are Dalian Port Group Company and Shanghai International Port (Group) Co., Ltd. Dalian Port is located in northeastern China, and it is the country's largest multi-purpose port. Shanghai International Port is located in southern China, and it is one of the busiest container ports in the world.
Other popular ports include the Port of Ningbo, the Port of Shenzhen, and the Port of Tianjin. Each of these ports has its own advantages and disadvantages, but all play a vital role in facilitating the trade between China and Sweden.
Cargo Ports of Arrival in Sweden
Sweden is a country located in Northern Europe with a population of over nine million people. The country has nine container terminals which are all located in the south.
The most important seaport is the Port of Gothenburg, handling over three million TEUs annually. It is situated on the west coast of Sweden and is the largest Swedish port by both cargo volume and ferry traffic.
Other major ports include the Port of Malmo, Port of Stockholm, and Port of Norrkoping. The Port of Gothenburg is also Sweden's busiest passenger port, with over two million passengers passing through annually.
Cargo ports play an essential role in Sweden's economy as they provide a vital link to international markets for Swedish exports. Many of the country's major industries, such as forestry, mining, and automotive manufacturing, rely on access to seaports for importing raw materials and exporting finished products.
Sweden is served by several shipping lines, including Maersk, MSC, CMA CGM, and Hapag-Lloyd. These liner services connect Swedish ports with destinations around the world, including China.
Cargo shipped from China to Sweden typically passes through one of three major container ports: Shanghai, Ningbo-Zhoushan, or Shenzhen. From there, it is loaded onto a vessel bound for Europe. The journey takes approximately three weeks before arriving at a Swedish port. Once there, the cargo is unloaded and transported to its final destination by truck or rail. Thanks to these cargo ports of origin in China, Sweden is able to maintain its strong trade relationship with one of its most important trading partners.
Flying Your Freight: Airport Guide
Airports of Origin in China
Airports located in China that offer shipping routes to Sweden include Beijing Capital International Airport, Shanghai Pudong International Airport, and Hong Kong International Airport. All three of these airports offer direct flights to Stockholm Arlanda Airport, the main airport in Sweden.
Beijing Capital International Airport is the largest of the three airports, and it offers the most shipping service options. It is served by numerous cargo flights, and it has a large shipping terminal that can accommodate a variety of shipping needs.
Shanghai Pudong International Airport is the second largest airport in China, and it offers a direct flight to Stockholm Arlanda Airport. It also has a shipping terminal that can accommodate a variety of shipping needs.
Hong Kong International Airport is the smallest of the three airports, but it offers a direct flight to Stockholm Arlanda Airport. It also has a shipping service that can accommodate a variety of shipping needs.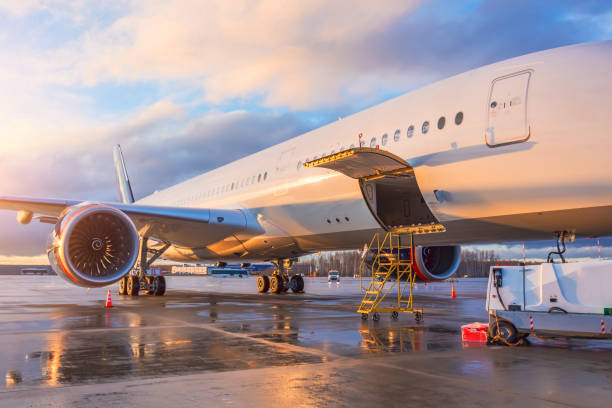 Airports of Arrival in Sweden
There are a number of airports of arrival in Sweden from China, depending on the shipping routes.
The most popular airport is the Stockholm-Arlanda Airport, which is located just outside of Stockholm. This airport offers a direct flight from Beijing, as well as connecting flights from other major cities in China.
Other airports of arrival include the Gothenburg Landvetter Airport and the Malmo Airport. These airports are located in Sweden's second and third largest cities respectively. Gothenburg Landvetter Airport offers direct flights from Shanghai, while Malmo Airport offers direct flights from Hong Kong.
Is there a list of prohibited items if I want to send a package from China to Sweden?
There are a few items that you cannot send in a package from China to Sweden.
These include: live animals, weapons, ammunition, illegal drugs, and certain plant and animal products.
In addition, there are restrictions on sending certain items that are considered 'hazardous material.' These include: batteries, chemicals, compressed gases, explosive materials, flammable liquids and solids, radioactive materials, and more. For a complete list of prohibited and restricted items, you can check with the Swedish Post Office or with your chosen shipping company.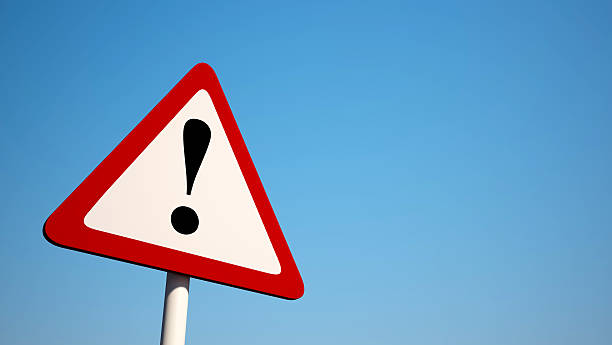 Why Ship From China to Sweden With Honourocean? - A best freight forwarder
When it comes to shipping goods from China to Sweden, there are a lot of options to choose from. So why choose us?
First of all, we are Shenzhen Honour Ocean Shipping, a professional and best freight forwarder since 2009,with more than 12 years experience, we offer a shipping service that is second to none. Our main services including sea shipping,air shipping,express delivery,Railway,Truck,Container/Vessel (FCL/LCL) DDP FBA shipping services,etc
Secondly, we offer shipping air freight services at the most competitive rates. We also have a team of experts who can help you choose the best shipping option for your needs.
Lastly, we have a wide network of shipping container providers, so you can be sure that your goods will arrive on time and in good condition.
We can also supply quality inspection,repacking ,labeling service,etc
Choose us for all your shipping needs from China to Sweden and you won't be disappointed!