Shipping from China to Japan | Air & Sea freight | 2023 - Honourocean Shipping
Are you looking for a reliable and cost-effective way to ship from China to Japan? Air and sea freight are both great options, but which one is right for your shipment?

In this blog post, we'll compare air and sea freight shipping from China to Japan, so you can decide which option is best for your needs. We'll cover transit times, costs, and other important factors to consider. So whether you're shipping documents or commercial goods, read on to find out everything you need to know about shipping from China to Japan by air or sea.
We have rich experience in shipping from China Japan. We can provide both air and sea freight. We will provide you with the most suitable mode of transport according to your goods and your needs.
If you want to ship goods from China to Japan, no matter the type or size of the goods, just contact us. If you send me an inquiry, we will provide a suitable logistics solution within 24 hours.
In a first part we will talk about the two freight methods from China to Japan, sea and air freight. After, we'll move on the customs clearing process and the trade relations between China and Japan.
shipping from china to japan
Sea Freight From China to Japan
With Japan and China's close proximity, sea freight is an attractive option for shipping goods between the two countries. The most popular route is from Shanghai, China to Tokyo and Osaka ports in Japan.
Ocean freight will be the best solution for you if :
Large orders or bulk shipments
Ocean freighters tend to have a much larger capacity than air freighters, making them ideal for large orders or bulk shipments.
Low budget for shipping cost
Additionally, ocean freight offers lower transportation costs than air cargo, so if you're looking to make an economical move, sea-based shipping could be the best choice.
FCL shipping from China to Japan
FCL shipping is a reliable, efficient option. Full Container Load (FCL) provides multiple advantages over air freight or other less accessible methods of shipping.
As the name implies, FCLs allow customers to fill an entire cargo container for international transport, giving them more control over the entire process.
Furthermore, due to its larger volume and standardized nature, FCL shipping is usually priced more competitively than other methods. In addition, customers benefit from faster transit times and direct door-to-door delivery – meaning their shipment won't have to be broken down at intermediary warehouses or border customs offices.
Ultimately, for those companies looking for a safe and cost-effective way to move products between the two countries, FCL shipping is likely their best option.
LCL shipping from China to Japan
It is a competitive way to through LCL (Less than Container Load) shipping.
With this option, several different shipments are grouped together and loaded onto one container for the journey, meaning the costs don't have to be as high as in a dedicated container shipment.
This is especially advantageous for small businesses that may only be sending one or two shipments at once. LCL shipping can offer peace of mind and flexibility while providing an affordable way to send goods overseas.
As such, it's well worth considering if you need to ship items internationally in bulk or regularly send small packages abroad.
Additional services for shipping from China
Our main services including sea shipping,air shipping,express delivery,Railway,Truck,Container/Vessel (FCL/LCL) DDP FBA shipping services,etc
We will pick up your goods in any city in China.
Honourocean provides free warehousing services for any of your goods
We will handle all paperwork and other details for you.
The cargo insurance protects your goods all the way to any city worldwide
Your Best Shipping Agent From China
as top 5 logistics companies from china to ghana, Our service including:
1. air cargo from china to Japan;
2.cheapest shipping to Japan;
3.door to door sea shipping from china to Japan
4.we can support to buy from china, then arrange door to door ghana delivery for customers.
How to import from China to Japan?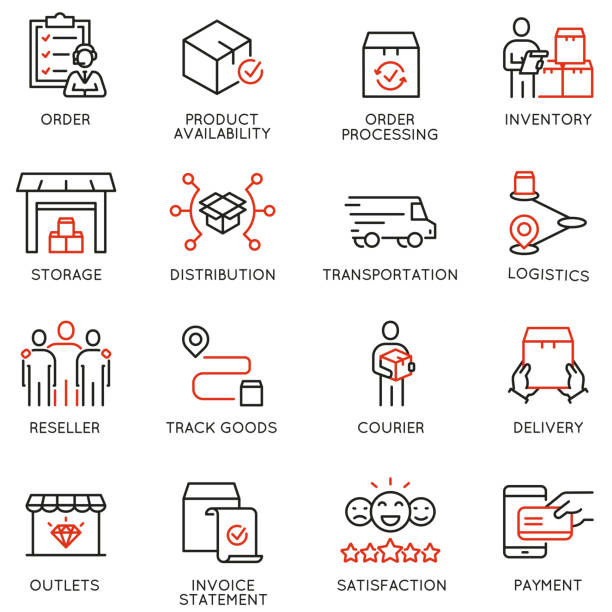 Imports from China to Japan can be an effective way to diversify and expand a business.
Identify the product you are looking to import.
Importing products from China is a great way to get access to higher quality items and cheaper prices. However, it can be difficult to identify the right product you are looking for.
You can research the type of products that are available in China and compare them with other manufacturers around the world. Doing this will enable you to determine which products may produce better results and prices that fit your budget.
It is also important to speak directly with Chinese suppliers about their services, including delivery times and what kinds of documents they will require for import.
Research requirements and cost of shipping your product.
Once the first step is established, you should research the specific requirements and cost of shipping that product from China, including any taxes or tariffs that may apply.
It's also important to determine which certification is necessary for the item, as well as its exact dimensions and weight.
Apply for a trading license.
You'll need to apply for a trading license in the country where the goods will be imported. This will allow clearance of any customs or import duty taxes, as well as ensuring that your business is legally operating.
Locate an appropriate supplier.
Once you've acquired the necessary licenses and permits, you'll need to locate an appropriate supplier in China. When evaluating potential suppliers, be sure to research their track record and inquire about any reliable references they may have.
Find an experienced freight forwarder.
Once you have that information in hand, you'll need to find a trusted freight forwarder with experience exporting products from China to Japan. They should be able to provide assistance in finding reliable suppliers, navigating customs clearance processes, and ensuring that goods are delivered on time.
Honourocean Shipping is at your service, we handle the entire shipping process for you.
Complete the paperwork required.
Next, you'll need to complete the paperwork required by Japanese customs so they can inspect any goods shipped.
And once the goods arrive, an experienced customs team can help make sure everything is cleared quickly and efficiently.
By following these steps, anyone interested in importing from China to Japan will have the peace of mind necessary to successfully complete their project.
One-stop Cargo Shipping Methods from China to Japan
Major ports of China & Japan
Tokyo Yokohama
Osaka
Kobe
Nagoya
Guangzhou Shenzhen Hong Kong

10 days

7 days

7 days

8 days

Ningbo Shanghai

6 days
When it comes to shipping goods from China to Japan, sea freight is a popular and cost-effective option for many businesses.
Freight rates are impacted by a number of factors, such as the size and weight of the shipments, transit time, port fees and other transportation costs. Since the cost of fuel can fluctuate dramatically over time, these elements have to be carefully monitored in order to ensure that shipping rates remain competitive.
Sea freight companies typically offer multiple rate plans for clients to choose from that vary based on their specific needs.
Air Freight From China to Japan
With the increasing popularity of global commerce, air freight between China and Japan has become an essential tool for businesses looking to quickly transport items around the world.
In comparison to ocean freight, which can take up to two weeks or more to cross the Pacific Ocean, air freight offers a much faster turnaround time, allowing cargo to cross continents in a matter of hours. As well as being faster, air freight is also more secure – with customs agents able to manually inspect shipments before they leave the airport, reducing the chance of contraband or illegal items entering another country.
China and Japan are well connected by air. China Cargo Airlines is providing direct flight to the Airports of Tokyo Narita and Osaka Kansai, from numerous Chinese cities.
Major airports of China & Japan
While it is true that China has hundreds of airports capable of handling passenger flights, there are several major airports used when shipping goods.
These are located in Beijing, Shanghai, Guangzhou, Chengdu, Shenzhen, Xiamen , Kunming and Hangzhou. Each airport offers a variety of services for air cargo such as sea-air combinations with partner ports Overseas as well as custom brokerage assistance. Additionally, each airport offers reliable customs clearance services that help ensure quick and efficient transport of goods both nationally and internationally.
With these airports providing such exemplary services for customers depending on their needs be it urgent freight movement or larger cost effective shipments Chinese airports have become key players in global shipping across all industries.
Tokyo International Airport (Haneda)
Chubu Centrair International Airport
Kansai International Airport
Air freight between China and Japan is particularly efficient, with transit times averaging just three days for items weighing under 100 kilograms. That makes it an ideal solution for both business-to-business and business-to-consumer shipments. Furthermore, transit times are ensured by the Japanese government, so companies can be confident when it comes getting their products delivered on time.
For example, when ordering from suppliers in China, Japanese businesses are guaranteed that their items will arrive within five days of dispatch.
There are many factors that can affect the cost of air freight from China to Japan, most typically depending on weight and size.
Small items such as documents may be sent in an envelope, which usually costs less than a cargo shipment. For heavier freight, complex calculations must factor in fuel charges, airline surcharges, floor loading fees, and other costs.
Airspeed plays an important role too; direct flights tend to be more expensive than those with multiple stops. As gateway carriers between two regions also add their own rates, transport rates between Japan and China are subject to frequent adjustments within the international counsels.
These costs do not include ocean-related matters such as insurance premiums or port handling services, although these will typically be managed by the freight forwarder.
Express freight has become increasingly popular in recent years due to the efficiency and convenience it offers. Express shipping from China to Japan is one excellent example of this trend, as it allows goods to be delivered quickly and securely between the two countries.
Using express freight service, goods can typically reach their destination within an average of only three to five days – much faster than traditional shipping methods. This kind of express shipping can also provide a reliable tracking system so customers can monitor the delivery of their goods with confidence.
Port to port shipping makes it possible for goods to be hauled from one country's ports or harbors directly to another without having to go through several different customs processes. This helps reduce transit time significantly and avoid the hassle of international customs regulations.
Furthermore, in terms of costs, port-to-port shipping is cost effective because it eliminates the need for additional processing fees for items routed through third parties in order for them to travel between countries.
Door to port shipping from China to Japan is a common form of international trade between the two countries. Door to port shipping allows for goods to be shipped directly from the country of origin, to the port closest to their destination in Japan.
This cost-effective form of shipping saves time and money by eliminating transhipment fees which can frequently add up between multiple ports.
Moreover, this equipment-heavy cargo leaves very little room for errors or damage along its route, as it has already been loaded onto a container at a secure facility before departing. For those looking for quick and reliable deliveries between China and Japan, door to port shipping is often the best option due to its time-saving measures and reduced risk of handling mistakes.
Door to door shipping from China to Japan is a fast and convenient way to move goods between the two countries. The process starts with a negotiation between the shipper and a freight forwarder to decide how the cargo should be transported, and what size crates or pallets will be used.
Once everything is agreed upon, shipments will be prepared for delivery at the origin country of China. Professional packing authorities there ensure that each item is securely packed in accordance with local guidelines. When ready for export, transportation companies transport the shipment by sea or air freight across East Asia to Japan's ports.
Upon delivery, customs clearance is required before a third-party logistics company can transport items to their destination inside Japan using specialized equipment such as dollies, trolleys and forklifts.
As an added service, 24/7 availability ensures peace of mind during this entire process – something especially useful during longer transit times of sea freight while allowing expedited door-to-door shipping options when needed. In today's complex yet interconnected global market, door to door shipment from China to Japan offers a versatile and customizable solution that provides value for everyone involved.
To protect the goods in transit, freight insurance is essential for shipping companies or individuals shipping items from one country to another.
Freight shipping insurance covers goods in sea or air shipping, depending on the needs of the shipping company. It helps to protect the goods during shipping – accidental loss, damage, theft and natural disasters are all covered by freight insurance policies.
Furthermore, many shipping companies now offer flexible shipping options, making it easier to customize an insurance policy specific to your needs. Given the high cost associated with international shipping and potential risks posed on vessels transporting goods, freight insurance provides valuable financial security and peace of mind in today's competitive shipping industry.
It ensures that you are protected against unforeseen losses in case of accidents or other issues beyond your control. With reliable coverage from a reputable company, you can trust that your shipment will arrive safely at its final destination.
Whenever a shipment is sent from China to Japan, both countries require that the goods clear through customs before crossing the border. This means that documentation needs to be submitted before, during, and after the shipping process.
Additionally, there are certain forms which must be completed as an additional layer of security between two trading partners. This includes obtaining a copy of the packing list, commercial invoice, and bill of lading – all required documents that must be produced in order to prove that goods are legitimate.
The last step is to secure customs clearance prior to arrival at the final foreign port. In order to do this, it is essential for global exporters to understand what type of documents need to be submitted for each country during transit or storage period in order to avoid any delay caused by paperwork or other obstacles which can result in financial penalty or return of goods back due to non conformity with rules and regulations of either one or both countries.
With freight forwarders, they can help ensure timely customs clearance shipments from China to Japan smoothly and properly.
Honourocean Shipping can also supply quality inspection,repacking ,labeling service,etc
If you have any questions, pls contact us.
Below is the FAQs for shipping to Japan
What is the Shipping time from China to Japan?
Air cargo takes less than 7 business days to reach Japan from China. Large freight corporations such as DHL will complete the delivery of your parcels in around 3 to 7 business days. Express shipping usually takes between 2 to 4 days to reach a local address in Japan.
What documents are required to ship to Japan?
Import permit in Japan

The Certificate of Origin (CO)

The Bill of Lading (BL) or Airway Bill

The Licenses, Certificates… (if any)

The customs duty payment slips

The Insurance certificate (if any)

The commercial invoice

The packing lists
What is the cheapest shipping to Japan?
The cheapest shipping from China to Japan is the sea freight shipping.
Is it tax-free to import from China to Japan?
When it comes to importing goods from China to Japan, it is important to consider how taxes may apply. Japan has free trade agreement with many countries around the world, including China.
These free trade agreements provide tax exemptions – meaning that when goods are imported between signatories, they will often be free of tariffs or other taxes.
Therefore, when importing from China to Japan, depending on the type of product and its circumstances, it is possible to do so without incurring any additional costs. In some cases, even if there is a tariff applicable to the import, certain exceptions can apply, allowing businesses additional flexibility in their imports.